Siena and Chianti Wineries Excursion by Private Luxury Van from Florence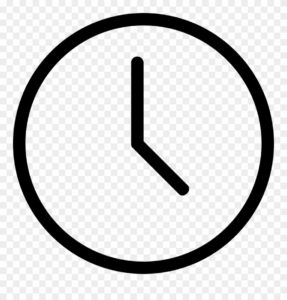 8 hours     

Easy     Private
Full Day Siena & Chianti 8hr
Experience for your private group.
Get a personal introduction to Siena and Chianti with a full-day, private tour from Florence in a luxurious van. Stroll Siena's gothic streets and discover the art and black-and-white architecture of its UNESCO-listed historic center. Explore rolling vineyards and olive groves then taste your way through famous wineries, family cellars, local olive oils and aged balsamic vinegar. 
Private full day 8hr Siena and Chianti from Florence 
Visit the region with a local guide Enjoy a day away from the hustle and bustle of the city 
Learn about local history, food and culture 
Free hotel pickup and drop-off included 
Families Friendly
What to aspect
Stop at; Siena
Siena is known across Italy for the quality of its medieval architecture, is a city that will impress you with its suggestive medieval atmosphere especially if you come across the famous historical horse race re-enactment called Palio di SienaUpon arrival, take in top local landmarks such as the famous shell-shaped Piazza del Campo and the 13th-century Siena Cathedral. Explore the Via di Città and Via Banchi di Sopra, where historic buildings and bustling shops line the walkways. 
Duration 2hr
Stop at; Castello di Monteriggioni.
Not far from Siena we will visit the picturesque town of Monteriggioni a small castle surrounded by intact medieval walls dating back to the 13th century. Impressive as the Middle Ages occurs in this small historic village.
Duration 1hr
Stop at; Chianti Classico wine region
Our next step will be to discover the incredible Chianti countryside, surrounded by countless hills we will taste the fine Chianti wine, the Classico the Riserva, dessert wine or a white wine… We will learn the complex characteristics of each glass of wine directly to the winemaker's table. If you are interested we may also have the opportunity to do a tasting of olive oil or balsamic vinegar! Not only wine, Chianti offers sublime panoramas of small rural villages and its unique atmosphere.
Duration 4hr
Upon customer request we can organize lunch in a cellar or organic farm for wine tastings or local foods. Highly recommended experience.
Our drivers are all extremely familiar with Tuscany and with the main destinations. They will always share historical information, curiosities and traditions about the area of the sightseeing and they are available for any of your needs.
What's included?
Hotel pickup and drop-off in Florence
Private luxury minivan
Bottled water
Onboard Wi-Fi
Local guide tour in winery
Exclusions
Lunch in restaurant (to be paid on the spot)
Lunch in farm or winery (to be paid on the spot from 20€pp to 50€pp)
Wine tasting (to be paid on the spot from 0€pp to 15€pp)
Guide city tour
Please note
Departure 9:30am but upon request you can change your pick-up and tour time
Cancellation policy
We will charge a cancellation fee of 100% if booking is cancelled 1 day or less before the event
We will charge a cancellation fee of 50% if booking is cancelled 4 days or less before the event
Custom Pick Up
*No Booked yet*
Albani Hotel
Albergotto
Antica Torre di Via Tornabuoni 1
Atlantic Palace Hotel
Balestri 
Beacci Tornabuoni 
Bellavista
Benivieni 
Berchielli 
Bernini Palace
Brunelleschi
Calzaiuoli 
Casci 
Cerretani Firenze
De La Ville Hotel
Forte16 Apartments View & Spa
Four Seasons
Golden Tower Hotel & Spa
Grand Hotel Baglioni
Grand Hotel Minerva
Helvetia & Bristol
Hida Hotel
Horto Convento Firenze
Hotel Sina Villa Medici
L'Orologio Hotel
Lungarno Hotel
Milu Hotel
Mulino di Firenze
NH Collection Firenze Porta Rossa
Number Nine Wellness
Orafi Hotel
Orto De' Medici
Palazzo Castri 1874
Plaza Hotel Lucchesi
Portrait Hotel
Roma Hotel
Santa Maria Novella
Savoy Hotel
Spadai
St. Regis Florence
Villa Cora
Villa Cora Hotel
Villa La Vedetta
Villa Olmi Firenze
Villa San Michele
Ville sull'Arno
Westin Excelsior